your kiss cut off my words
stole my breath
made me gibber with passion
Saturday, December 25, 2004
hey hey ppl... it is christmas...
haha...
it has been a long time ever since I last posted an entry...
the Internet was disconnected...
so didn't use the Internet ever since I came back from Europe... so, lemme tell u my experience in Europe and how irritating the tour guide can be....
me,uncle,aunty and cousin left for London at 1230 pm[Singapore time]... reached London at 0230 am[Singapore time]... 13 hours flight...
we first checked into a hotel... Wembley Park hotel... I would rate the hotel 2 1/2 stars... the toilet was pathetic, the lifts were pathetic, the bed is alright, breakfast totally suck... our first stop was at the Robert [something] mournument.... than we went to Westminster Abbey Church, London Bridge, Tower bridge,London Eye, Trafulgar Square, the Royal palace, saw some horseguard... blah blah... and we spent most of the time... guess what? shopping!!! B-O-R-I-N-G... not much of sight-seeing... and we saw the St Paul's Cathedral, where princess Diana got married... but we didn't go inside... only the outside... tell me? wad kind of sight-seeing is this? oh, the temperature was 7 degrees and it was sunny, so wasn't that cold.
next stop, Amsterdam... 40 minutes flight from London... Amsterdam is in Holland and that is a country which drugs was legal... it was COLD!! 1 degrees, i think... took a boat ride... went under God knows how many bridges? and we stopped at Gassan Diamond factory... there, we saw how they made their diamonds... saw diamonds, real ones... 0.14 carats,o.18 carats,0.27 carats, 0.5 carats, 1 carat, 2.5 carat and the biggest of all, 3.87 carats!!!!! beautiful... haha... can buy HDB flat wif that diamond... sigh... than, after that, we went to red light district, woa, not a place for u or me, so sleazy and it is where all the "chickens" go to work... yups... digusting, totally revolting... we had dinner after that, one of the tour members, is always piling food onto my plate, leftovers, I eat, everything I eat, he looks preetty old, so give in lah, just eat... haha... the hotel was 3 stars for me, the bed was alright, the lifts were better, the toilet was fantastic... except for one day when we had no heater, but still had to bathe... the breakfast wasn't continental...buffet... yay! he second day, we saw how to make clogs, cheese [nice]... and the ducks were sooo CUTE... haha... really... never seen them in Sinapore b4... haha...
than we went to Paris... 8 hours bus drive from Amsterdam... first, we went to see the Eiffel Tower, went up of course... kinda boring... haha... than we saw the dunno wad iron molecue... so big and nice... haha... and I remembered that I fell asleep during another boat ride, sooo sleepy and boring, i didn't care and just slept...
sigh, i dun want to write le, just wanted to say that Switzerland had the best rooms but the worst breakfast and Mount Titlis was fun, slided down on a plastic bag... the labrador dog was cute and friendly... Switzerland was the best... I can't stand my tour guide cos he is kinda irritating, he can tok for 3 hours straight without stopping.. ppl want to slp neh... I mean on the way to Paris.. 8 hours.. sigh... he has a lot of weird stories and he likes to go "fantastic this and fantastic that"... thats all... haha... he mistook my cousin as my sister and my uncle as my dad, i mean, didn't he know that we had different surnames, bodo...
and I saw Chen Tian Wen, that guy who acted as William, somewhere near the Esplanade there... filming or sumthing... haha... okay.. gtg... byee..
ppl, must watch National Treasure... =]... byee!

torn
WANTS;
1. eoys to be over

2. good grades for eoys
still not satisfied though

3. get into 3.6 or 3.7
ON FORWARD THREE-SEVEN

4. get invested as a prefect

5. tennis lessons to start

6. brand new guitar

7. pass cook's badge next year

8. JOHNNY DEPP (((:

9. the new edition of the charlie and the chocolate factory book.

10. go dragon boating

11. cd / vcd / dvd vouchers

12. ipod nano
231005

13. MUM to be a member of video ezy

14. start renting vcds / dvds

15. go mad watching the vcds / dvds [till next year starts, at least]

16. finish up holiday homework

17. make a careful decision between pure bio and pure geog


REBECCA(:
031191
ccps -- sacss
one-
sixer
`04// two-
sevener
`05// three-
sevener
`06
GUIDES
JOHNNY DEPP
<333
two-seven :D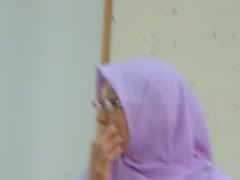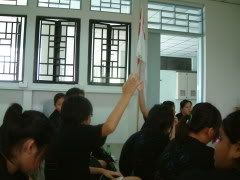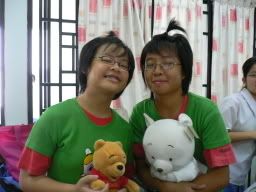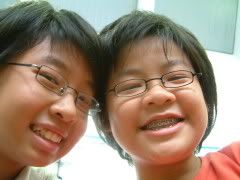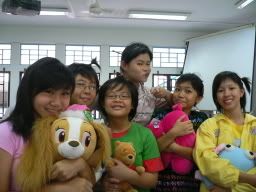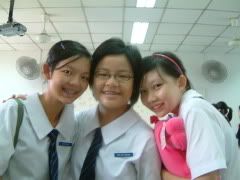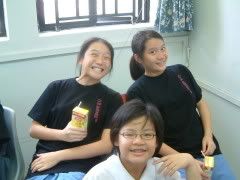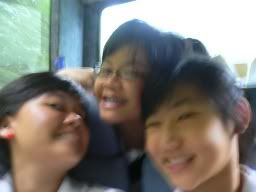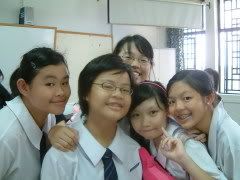 me
wants
entries
snaps
plugs