your kiss cut off my words
stole my breath
made me gibber with passion
Saturday, March 05, 2005
its March people!!

okayy! I m now here to blog about my whole week in school.
I can say many things happened!
okayy, Monday was the 28th of Febuary,
I volunteered myself to stay back to help with the decos for Canossian Saints Day!
we all have to blow balloons until our lungs were going to burst liddat!
argh... the PM gals are kind enough to help us blow balloon!
thanks to Clarisa's friend in PM!
we actually had a lot of people to come and help us but they one by one "pang sei" us. argh. we [clarisa kat and me] stayed until 7pm and had to attempt to cross over all the anklung-ers to put the balloons inside.
then, came 1st March!
it was a Tuesday.
clarisa,kat and myself had planned
to meet around 0620 am in the morning,
due to some miscommunication,
clarisa and myself ended up reaching school at
guess wad time?
0725 AM!!
we were so late okayys?
kathlyn was in school earlier then us!
haha!
we always blame each other,
and end up forgiving.
thats what friends are for rites?
I was an usherer. and I was like sooo late for duty!
then, after the morning school mass, after ushering the guests to the
drama room for some refreshments,
miss lim asked me to take down the balloons and burst them or put it in the Guides room.
hahah
I was scared to burst it, but did so anyway.
then, laurel and qian ru was waiting for me at the canteen area [we were going out to watch Howl's Moving Castle, nice show!],
I was ready to go home when that miss chia asked me to clear up all the balloon bits over at the pri sch side,
sarah and germaine were the ones helping me on the other side,
but they forgotten to clean up the mess, I think!
then that stupid miss chia ask that idiotic sexy-butt [NOT] teacher to come and check on me. wth!
then, its Wednesday! err... nothing happened!
then, its Thursday.
we didn't have dnt lessons today
cos miss foo said that mr ng's lao po gave birth to second child!!!?!
I was shocked by the news! hahaha!
so lame! really! I was shocked by the news!
maybe cos he seldom tok abt his lao po?
hahaha!
okayy, then came Friday!
we had morning runs!
I had to wear PE attire inside my Guides uni!
it sucks!
boo!
then we were suppose to run 4 rounds round the parade square!
then do 30 push ups.
then run another four rounds!
so sucky kks?

after sch, had prefects meeting, we had to sing National anthem, sing schol song and say pledge!
and then adlin ask me to tell everybody abt my experience as a prefect!
i dunno wad to say lo!
so I just say my buddy very good lo!
sorry! I just dunno wad to say!
argh. then had CCA!
did the flag ettiqutte thingy.
boo hoo!
guides hate me! that is wad i think!
then had to do presentation!
blah blah!

then it was the end of the day!
took cab home together wif rachel!
she was late for her ballet lessons!
so we alighted in front of the community centre, then I walked home from there!

yup!
thats all for this week!
life life to the fullest!
=]=]
torn
WANTS;
1. eoys to be over

2. good grades for eoys
still not satisfied though

3. get into 3.6 or 3.7
ON FORWARD THREE-SEVEN

4. get invested as a prefect

5. tennis lessons to start

6. brand new guitar

7. pass cook's badge next year

8. JOHNNY DEPP (((:

9. the new edition of the charlie and the chocolate factory book.

10. go dragon boating

11. cd / vcd / dvd vouchers

12. ipod nano
231005

13. MUM to be a member of video ezy

14. start renting vcds / dvds

15. go mad watching the vcds / dvds [till next year starts, at least]

16. finish up holiday homework

17. make a careful decision between pure bio and pure geog


REBECCA(:
031191
ccps -- sacss
one-
sixer
`04// two-
sevener
`05// three-
sevener
`06
GUIDES
JOHNNY DEPP
<333
two-seven :D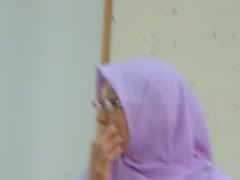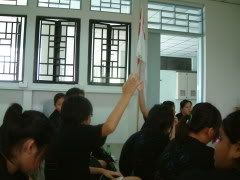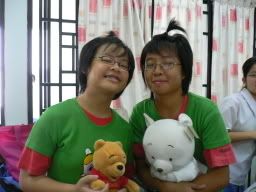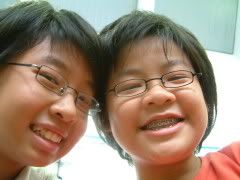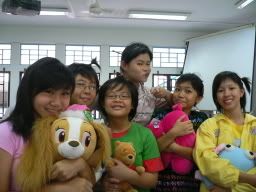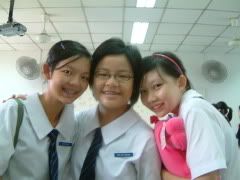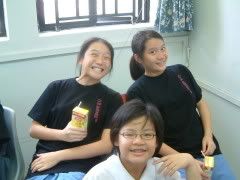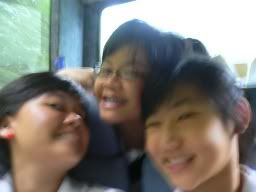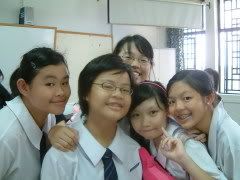 me
wants
entries
snaps
plugs