your kiss cut off my words
stole my breath
made me gibber with passion
Tuesday, May 24, 2005
heylo !
ppl pls pls pls come to my blog .
lols .

it was back to sch today .
aft drama was eng .
boy !
miss nunis was fuming mad abt our orals .
yea .
I went back to the holding room aft the oral exams .
it was so unfortunate I was caught by miss karen kang ,
along wif a few others too .
I rmb a pretty long lecture abt cheating and its consequences .
bla bla .
the crime is already committed .
so yea , no point .
and its obvious we know the consequences .
you could say we were just taking a risk by not listening .
haha .
I sound sarcastic .

but hey !
she said the conversation marks won't be taken .
but it is .
I got 10 out of 12 for my orals .
its not that bad right ?
haha .
I m quite happy wif my overall marks for eng .
(:

aft sch we had this rubbish IT course .
hurhur .
we had to act out our oh-so exciting drama again .
hahaha .
but this time we have to film it on camera .
you must be like ," oooh ! like a movie star !"
haha .
okok .
kiddin .
(:

it was kinda embarassing for us to walk round the sch .
[ why must the sch have four levels ??]
and I was perspiring .
yea .
I was wearing long sleeves and long pants .
haha .
something really really bad happened to kathlyn's mother's
pants .
yea .
it kinda ripped off .
hahahaha .
sorry ! I will sew it back .
(:

we stayed back till really late ,
abt five .
yea .
when we were filming the first scene ,
which was the first scene .
there were sooo many ppl who stopped by to watch .
including those pesky teachers .
so annoying .
then we will all get ticklish and start laughing .
our director will go " NG"
retake retake . not much time left ! chop chop !
lols .

hahaha !
I got dreaded cca tmr .
woot !

I love saying pledge in the hall .
woot woot !!

miss raju is back !!!
((((:
yay !!

toodles ppl !
torn
WANTS;
1. eoys to be over

2. good grades for eoys
still not satisfied though

3. get into 3.6 or 3.7
ON FORWARD THREE-SEVEN

4. get invested as a prefect

5. tennis lessons to start

6. brand new guitar

7. pass cook's badge next year

8. JOHNNY DEPP (((:

9. the new edition of the charlie and the chocolate factory book.

10. go dragon boating

11. cd / vcd / dvd vouchers

12. ipod nano
231005

13. MUM to be a member of video ezy

14. start renting vcds / dvds

15. go mad watching the vcds / dvds [till next year starts, at least]

16. finish up holiday homework

17. make a careful decision between pure bio and pure geog


REBECCA(:
031191
ccps -- sacss
one-
sixer
`04// two-
sevener
`05// three-
sevener
`06
GUIDES
JOHNNY DEPP
<333
two-seven :D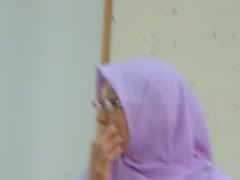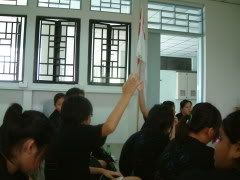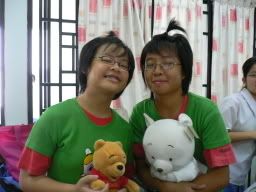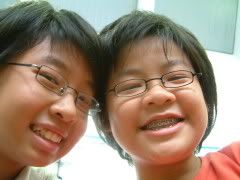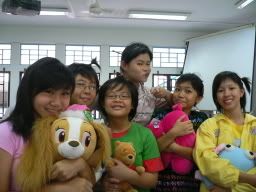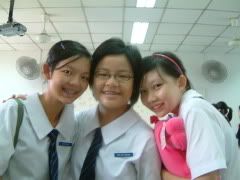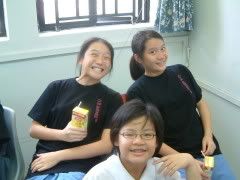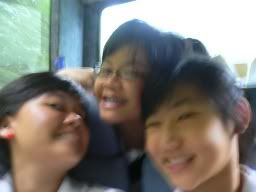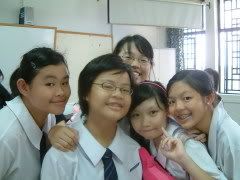 me
wants
entries
snaps
plugs