your kiss cut off my words
stole my breath
made me gibber with passion
Tuesday, May 31, 2005
yoyo people !
got loads of stuff to update here .
june is quite a busy month eh ?

monday;

went to watch star wars wif my mummy .
went to plaza singapura .
had complimentary passes to the show .
so yea .
FREE !

long long time ago, in a galaxy far far away .
whee .
yoda is cute .
"destroy him , I must "
"good relationship with thw wookies , I have "

haha .
his eng is a bit weird and funny .
he is so small sized .
and he has cute wushu moves .
spinning somersaults .
wheeee .

hayden christenson is kinda cute .
haha .

darth vader is cool .
despite a bucket over his head and his breathing problem .
wahahaha .

met up with daddy aft movie and went to suntec city .
dad bought a laptop .
haha .

yups aft that went home .
couldn't finish my dindin .
ate too much pop-corn .
((:

tuesday;

had civil defence course today .
at bukit batok .
choa chu kang area .

went to clarisa's house to get a lift from her dad .
we reached the place at around 0715 am .
so me clarisa and kathlyn were crapping at the bus stop .
calling up the other guides .
haha .

then when we were crapping halfway ,
there is this weirdo who came up to us and talked to us in some funny funny dialect .
haha .
we pretended we understood what he was saying and just kept nodding our heads .
haha .
then he left to peep inside the fire station .
haha .
gigglo .

then we saw shafiqah , amirah z , germaine and sarah soon aft .
haha .
went into the fire station .
and we just went in w/o pearle ,
haha .
then when we were inside the lecture room ,
pearle called me to meet her outside .
yups .

haha .
the whole thingy was lyk so boring .
wanted to slp but can't .
lols .

we were taught first aid ,
and I was kindly volunteered by the civil defence man to perform the cpr thingy .
lame .
haha .

aft that I thought it was lunch .
so I took out my sandwich ,
haha ,
turned out to be another session of bandages .
sobs .

haha .
aft a long long while later .
IT WAS FINALLY LUNCH !
haha ,
I couldn't wait so I just ripped off the plastic cover of my sandwich and began to munch !!!!!
walked to the nearby kopitiam wif clarisa , kat , germaine , sarah .
had a bowl of laksa there .

hahha .
tell ya something .
one of the instructers there is called laksa .
hahah .
what a funny name .
his mum probably ate too much laksa when seh was pregnant wif him.
lols .

aft lunch ,
we went to fight fire .
yay !
it was like so fun !
but a bit scary cos the thing made a funny hissing sound when you press the lever to release the substances .
and it was quite heavy .

had the stretcher thingy .
I wanted to be the victim lying on the stretcher .
haha .
I was afraid no-one would be able to carry me up .
haha .

amirah z was crapping to me abt magdagascar .
haha ,
lamer lah she .
((:

oh yea .
that was the time when I realised that miss aileen tan called us morons when we didn't take steps b4 bringing the tent up .
oh my goodness .
talking abt being rude to teachers .
what's her friggin prob ?
tsktsk .

had a short test b4 leaving the centre .
we could ask ppl for answers .
lol.
what kind of test is that ?
took 985 back home .
abt one hour plus plus bus ride .
but I slept most of the time .
((:

anyways .
my nine o'clock show is startng soon .
toodles for now .
((:

cheerios .
torn
WANTS;
1. eoys to be over

2. good grades for eoys
still not satisfied though

3. get into 3.6 or 3.7
ON FORWARD THREE-SEVEN

4. get invested as a prefect

5. tennis lessons to start

6. brand new guitar

7. pass cook's badge next year

8. JOHNNY DEPP (((:

9. the new edition of the charlie and the chocolate factory book.

10. go dragon boating

11. cd / vcd / dvd vouchers

12. ipod nano
231005

13. MUM to be a member of video ezy

14. start renting vcds / dvds

15. go mad watching the vcds / dvds [till next year starts, at least]

16. finish up holiday homework

17. make a careful decision between pure bio and pure geog


REBECCA(:
031191
ccps -- sacss
one-
sixer
`04// two-
sevener
`05// three-
sevener
`06
GUIDES
JOHNNY DEPP
<333
two-seven :D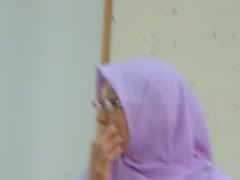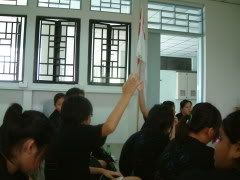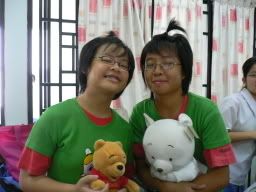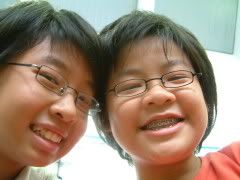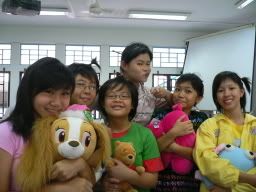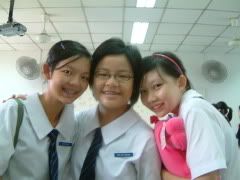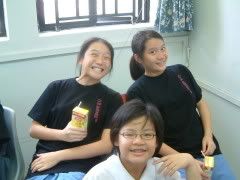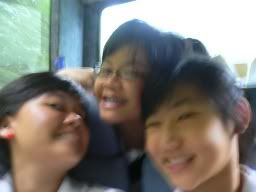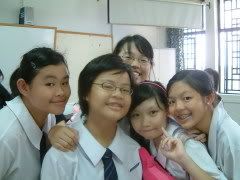 me
wants
entries
snaps
plugs