your kiss cut off my words
stole my breath
made me gibber with passion
Sunday, June 19, 2005
woo hoo .
drumming festival rocks !!
drumming festival rocks !!
drumming festival rocks !!


DRUMMING FESTIVAL ROCKS MY SOCKS !!!



and BATMAN too !!
oh wells .

updates on the last two days of the drumming festival .

THIRDday ;
actually suppose to report in sch at 1300 hours .
decided to meet germaine at 1000 hours .
we went to see the drumming festival banner outside macs at bedok inter .
wheeeeee .
saw it !

then we took eighteen to tm .
then there was this bunch of malay people ,
they came up the bus ,
they were wearing some kind of tag .
and ...



THE BOTH OF US REALISED THAT WE HAVE FORGOTTEN TO BRING OUR DRUMMING FESTIVAL PARTICIPANT TAGS !!




THAT JURAIMI WILL JUST EAT US ALIVE !!



our mood just went plumaging DOWN !
but since we were on the way to tm ,
might as well go there right ?

so ,
we went to " freeze " our sorrows in gelare ice-cream .
wanted to buy a pouch ,
no mood !

went home aft ice-cream ,
omg ,
reached home at twelve ?!?!?
left with only an hour and 15 mins to reach sch ?
A L M O S T impossible .
but it became possible when I cabbed to sch .

okok ,
was in sch on time .

yay ! thank God for that !

then we were off to ITE simei .
friggin nice place !!
swimming pool , bbq pit , high rope elements , a HUGE track , escalators instead of stairs .

heh !
rehearsals .
dinner sucks .
pui !! *

managed to get 6/8 of adlin's stupid dream of me and herself .


FOURTHday ;

performance day !
we arrived at ITE simei at abt 10plusplus .

we were at their indoor stadium .
omg .
its jus sooooo nice .
got air-con somemore .

so the rest of us were slacking for quite a long time .
then we went down for a rehearsal .
so HOT !!
we sway sway had to be the second to perform .
then we have to accompany the other groups and play .
geddit ?

aft our rehearsals ,
we were still sitting down on the tracks .
there I asked germaine to call valerie to ask abt adlin's dream .
THE QUESTION !
heh !
valerie doesm't want to tell me .
FINE la !

but in the end I know the question I asked adlin on her dream , that adlin said yes to .
as in ,
rebecca : * the question *
adlin : yes !!!

thanks germaine for guessing the question for me .
BINGO ! she got it right .
heh .
I think I am confusing everyone here .

then it was lunch .
yea !
I was fortunate enough to get the noodles .
hahaah .
but the box is like so oily .
but oh well ...
just eat la .

then we slacked at the indoor stadium again .

then there was a final rehearsal is it ?
I can't remember .
yea ! I think there is one .

our tee is PINK ! goodness .
mine is oversized and I look like an ah-beng !

then abt 5plus ,
it was dindin !!
pui *
dinner always suck .

abt seven plus ,
the performance started .
wheeee .
we were all revved up and ready to go !
haha .

did I mention that qian ru told adlin this , " oh my gosh , ur boobs are so big !!! "
so -.-" !
hahah .
she is worried that adlin won't be friends with her anymore .
LOL .
silly girl !

yea ,
I was paiseh during the performance cos I made a stupid boo boo .
haha .
but yea .

okok ,
after the entire thing we were shifted to this room .
we were all perspiring and all .
the room kinda like collected the evaporated vapour and condenses onto the windows and the walls ,
people started to " write " their names , messages , blabla .

fast-forward **

going home time !
just my luck for my hp to die on me .
how to call my mother to pick me up ?
thosse unkind souls I persuaded to lend me their hp are really !!! .

then I was at paya lebar station .
I CRIED !
cos I was scared that I could not go home .
then I went to ask around for a phonecard .

mrt stations should have more coin phones .

then I was tearing and all and I had to ask ppl for phone card .
there was this kind sould who lended me his hp !!!
hahha ,
okok .

I shouldn't have cried cos ,
SG was soo small .
how could I possibly get lost ?
moreover I had my ez-link card with me .
argh .
silly me .

well ,
I enjoyed myself during drumming fest .

clarisa : I told you already . keep ur promise !! ((:

HAPPY BIRTHDAY

QIAN RU

!!
you are fourteen now !
and all grown up !
yay !! had fun with u during drumming festival .

okok ,
I am traumatised .
LOL .

byebye !
toodles !
torn
WANTS;
1. eoys to be over

2. good grades for eoys
still not satisfied though

3. get into 3.6 or 3.7
ON FORWARD THREE-SEVEN

4. get invested as a prefect

5. tennis lessons to start

6. brand new guitar

7. pass cook's badge next year

8. JOHNNY DEPP (((:

9. the new edition of the charlie and the chocolate factory book.

10. go dragon boating

11. cd / vcd / dvd vouchers

12. ipod nano
231005

13. MUM to be a member of video ezy

14. start renting vcds / dvds

15. go mad watching the vcds / dvds [till next year starts, at least]

16. finish up holiday homework

17. make a careful decision between pure bio and pure geog


REBECCA(:
031191
ccps -- sacss
one-
sixer
`04// two-
sevener
`05// three-
sevener
`06
GUIDES
JOHNNY DEPP
<333
two-seven :D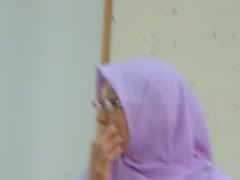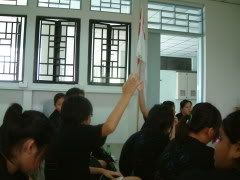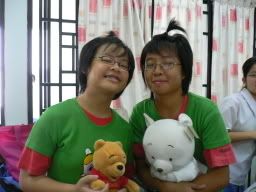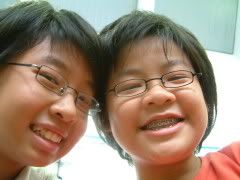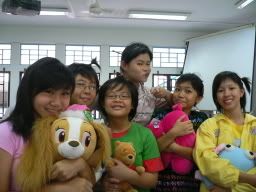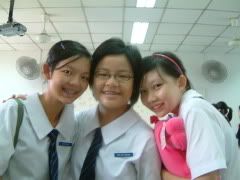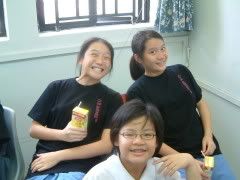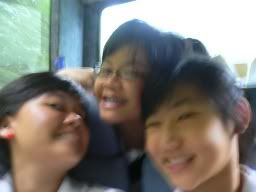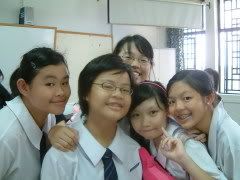 me
wants
entries
snaps
plugs