your kiss cut off my words
stole my breath
made me gibber with passion
Sunday, July 24, 2005
finally , there is something to blog about !
((:

SATURDAY;

national heritage trail day .
met up with kat at ant 0615 .
then went down to suntec city to meet fatin .

we assembled and all .
saw see hwa .
((:
she still looks the same .

TEAM 69 IS MY TEAM !
we have a total of 13 ppl in the group .
the biggest group I pressume .
((:

then at abt 0830 we started the trail .
woo hoo .
we were quite enthu la .
(((:

we went to the following places .

1. Singapore Art Muesum
2. Singapore Chinese Chambers of Commerce and Industry
3. Singapore Philateatic ( SPELLING ? ) Muesum . [ its some stamp thingy ]
4. Fort Gate

we had to travel to all these places and do a task at each check-point .
all within the two hours limit .
no public transport .
all on foot .

it was quite near suntec la .
but then again it looks near on the map .
hahah .

we RAN back to suntec city with abt lets say 3 mins left .
just when the traffic turned GREEN .
we were like panting before we were even inside the darn building .
BUT WE MANAGED TO STAY WITHIN THE TWO HOURS LIMIT .
heh ! I think so la .

there were actually 100 groups in total .
two different starting points .
but one final destination .
SUNTEC CITY .

yups ,
before the prize giving ceremony ,
there was a performance by the NCC I think ?
its some gun dance .
haha .
it was COOL .

then it was some jungle book thingy by the red cross .

then it was PRIZE GIVING CEREMONY .
drum roll---
!!!!!



WE WERE AMONG THE TOP 10 POSITIONS OUT OF THE 100 GROUPS !!!!!!!

yay ! yea ! yipeeee ! woo hoo !
medal medal !
((:
we were HAPPY !!

then when we saw ms tan ushering someone on stage ,
kathlyn was like ," hey ! its teddy bear on stage ! "
lols .
so lame la .
but actually I oso feel that she looks like a teddy .

okays ,
enough of that .

after the trail .
ms tan wanted to treat us to lunch .
but fatin's parents were fetching her so it was only kath and myself left .
(:
we first went to the toilet to change ,
I embarassed myself by not knowing how to lock the toilet door .
and ms tan was like ," after so many years of education and you can't lock a toilet door ."
and then she had this horrible laughter that we all know how it sounds like .

hahahah .
so paiseh .
so I asked kathlyn to come out and help me with the door to only find out that the toilet lock was actually spoiled .
hahaha .
-.-"

but ya ,
aft we got changed and all ,
ms tan brought us to SAKAE SUSHI !
((:
woo hoo .
she is in a good mood I guess .
but actually kath and myself wanted marche .
lols .
but it was kinda ex .
so ya .
sushi is healthy .
except for salmon .

we talked abt sch things .
I mean , ya , that is the only common topic we have ?
hahah .

aft lunch .
paid for the bill and all .
then we parted .
ms tan is ALWAYS buying her groceries .
hahaahah .

oh yes .
I saw this white ripcurl bag at citylink mall .
((((((:
its NICE .
donations anyone ?
S$89.00

hahah .

okays .
its almost eleven and I m doing my hmwrk now .
lols .
I will be sleeping soon .

take care everybody ,
tag at my board .
whether I know you orI dunno you .
((:

okays ,
byebye !
torn
WANTS;
1. eoys to be over

2. good grades for eoys
still not satisfied though

3. get into 3.6 or 3.7
ON FORWARD THREE-SEVEN

4. get invested as a prefect

5. tennis lessons to start

6. brand new guitar

7. pass cook's badge next year

8. JOHNNY DEPP (((:

9. the new edition of the charlie and the chocolate factory book.

10. go dragon boating

11. cd / vcd / dvd vouchers

12. ipod nano
231005

13. MUM to be a member of video ezy

14. start renting vcds / dvds

15. go mad watching the vcds / dvds [till next year starts, at least]

16. finish up holiday homework

17. make a careful decision between pure bio and pure geog


REBECCA(:
031191
ccps -- sacss
one-
sixer
`04// two-
sevener
`05// three-
sevener
`06
GUIDES
JOHNNY DEPP
<333
two-seven :D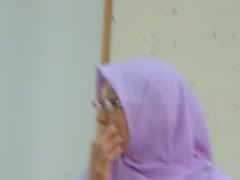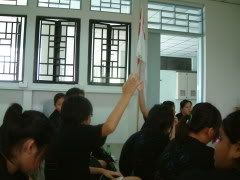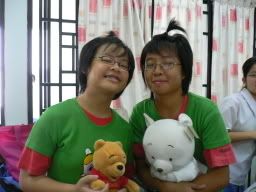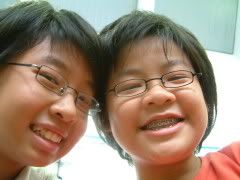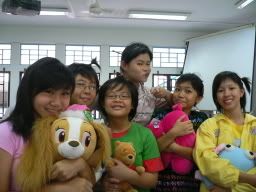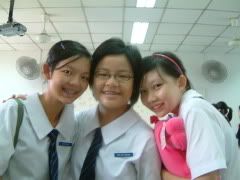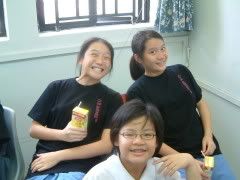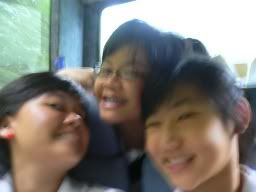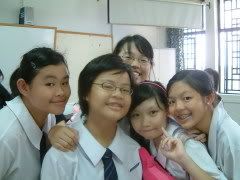 me
wants
entries
snaps
plugs