your kiss cut off my words
stole my breath
made me gibber with passion
Wednesday, October 12, 2005
okay weelyn chose me for the 5 quirks thingy. I m so honoured. ((: thanks weelyn. haha.

1. I can be really full of myself at first, and become really pessimistic later.

my ego is really getting into me. I tell everyone that I can become this or that . head girl/vice-head girl/head prefect/vice-head prefect/company leader/assistant company leader. and blabla. I tell everyone that I will be either one. but I dont feel that I can secure the position.
academically, for example today. maths paper one. I had this feeling that it will be easy and it will be a breeze. but it turned out otherwise. I dont know how many marks I have lost. and maths is triple weightage. paper two will help, hopefully .
yinghua told me this, if you persistently aim for something really badly, if you fail, you will fall harder on the ground. I think it makes a lot of sense. (:

2. I need to know how to react properly when stress beckons.

like my history paper. when I realised that there was only a few mins left, I will start gasping and slam the table. my words will become really huge and ugly. off the line and stuff. at that moment my mind will just spill everything out. be it related to the ques or not, I will just write it out. now is that actually an advantage? (:

3. I cannot stand my weird taste in people.

I really really do have a weird taste in people. annoying. haha. the worst so far is a middle age actor , plus its a local. psst I dont like him anymore ya? goodness, when I think about that weird actor, I feel weird and kinda stupid. haha. but now. its

JOHNNY DEPP

! willy wonka willy wonka...

4. I dont think I can cook for nuts.

I failed my cook's badge for guides, I m the only leader in guides who doesnt have her cook's badge. during camp, I wasnt the one frying and stuff. I was the one cutting the sausages and boiling the potato. and I learnt that you must poke a fork into the potato to check if its cooked, and not wait for it to float like fishballs in yong tau foo. hurhur. andandand, the recent home econs practical right, mrs stevenson lectured me about putting in to much oil into the saucepan, to fry an egg, the oil was really alot. but I thought for frying, we must use a lot of oil? oh. and I still dont know what is a tablespoon and a desert spoon. I just call it spoon.

5. I really enjoy being aprefect PIT actually.

apart from checking classes in the morning, I really like the whole prefects thing. they are really a fun bunch of people. (: . since I m a runner now, no, I dont run on tracks for duties, I find out which teacher is missing. I dont really have to worry about the secfours coming along with me to check classes, but I guess sometimes I really need them. heh. its really fun being in the prefectorial board. noot bad. a bit more stressful cos when you want to be naughty, you cant. at least I cant. and telling people to put on their name tags and stuff gives me a sense of authority. a little, but not much. and now I m waiting to be invested as a prefect, which means no longer a PIT! then I can wear t THE uniform. (:

okay. hope that you will know slightly more about me after reading this. now I get to choose FIVE people.

1. chrystal
2. eunice
3. vanessa fong
4. natalie paula
and jeanette lim .

have FUN. lucks for exams too ((:
ciao.
torn
WANTS;
1. eoys to be over

2. good grades for eoys
still not satisfied though

3. get into 3.6 or 3.7
ON FORWARD THREE-SEVEN

4. get invested as a prefect

5. tennis lessons to start

6. brand new guitar

7. pass cook's badge next year

8. JOHNNY DEPP (((:

9. the new edition of the charlie and the chocolate factory book.

10. go dragon boating

11. cd / vcd / dvd vouchers

12. ipod nano
231005

13. MUM to be a member of video ezy

14. start renting vcds / dvds

15. go mad watching the vcds / dvds [till next year starts, at least]

16. finish up holiday homework

17. make a careful decision between pure bio and pure geog


REBECCA(:
031191
ccps -- sacss
one-
sixer
`04// two-
sevener
`05// three-
sevener
`06
GUIDES
JOHNNY DEPP
<333
two-seven :D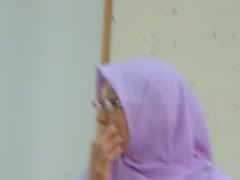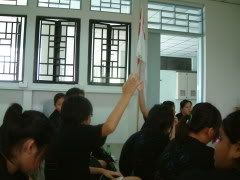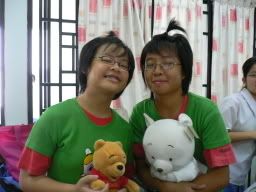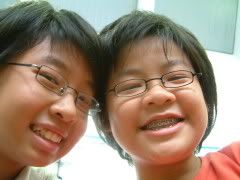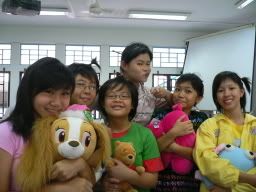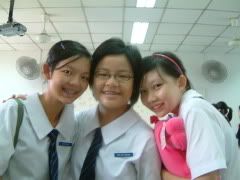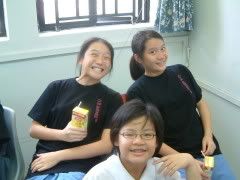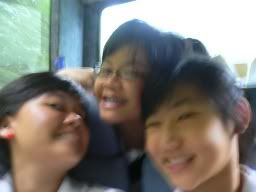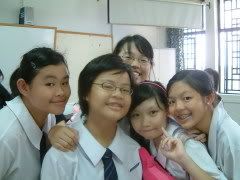 me
wants
entries
snaps
plugs